Thursday, July 16th, 2009 at 5:33 pm
Loft Insulation Grants – Wallet Friendly Ways To Keep Home Warm & Insulated
When the energy bills are going out of your control and the heat is going out of your house through roofs – it is the time for resorting to loft insulation grants. Loft insulation grants are financial aids provided by governmental and non-governmental sources to cover up the cost of installing insulation. These grants are beneficial in lowering household energy related expenses and such cost reduction occurs in two ways -
1.Loft insulation grants cover installing insulation costs either partially or fully.
2.Your house becoming more energy efficient with loft insulation requires lesser heating thus lowers energy bills for burning electricity to operate heater.
So, now that you know about loft insulation grants and how it will conserve money in your wallet and heat inside your house, you might be utterly enthusiastic about such grants. Are you the homeowner or the tenant? Are you entitled to any benefits? Yes, you can qualify your property for obtaining loft insulation grants when you meet such conditions pertinent to your property type, property locations, your status of possession and other household income and benefits related factors.

 You are eligible for at least 50% loft insulation grants as long as you prove yourself to be the owner of the property. Should you need grants in greater amount, you need to meet following conditions regarding
1.If you are sixty years old
2.Allowances are you are benefited with – such as attendance allowance, disability living allowance, income based allowance if you are a jobseeker etc.
3.Pensions you are benefited with – such as disability pension, War Disablement Pension including constant attendance allowance, industrial injuries disablement benefits including mobility supplement or constant attendance allowance
4.working family tax credit when you can show maximum per annum income to be 15,460 pounds
5.Child Tax Credit when you can prove that your household income is less than 15,460 pounds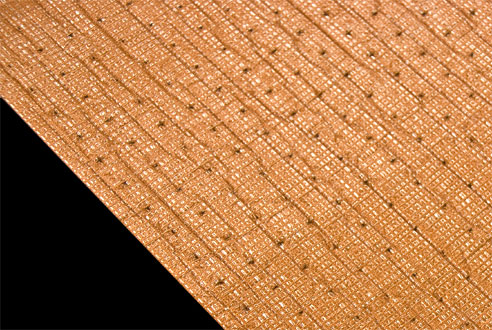 Next thing you need to know about such grants is source of grants. Who are providing these loft insulation grants? Home insulation grants are available from three major sources and they are 1. government who offers up to 2,700 pounds to encourage reducing dependence on energy and lower CO2 emission, 2. energy suppliers who offer equipments for installing insulation and loft insulation grants 3. local authorities. Therefore, choose your loft insulation grants according to the amount and installation requirements.
By: Jack William
Article Directory: http://www.articledashboard.com
Jack William is an article author, who brings the information about loft insulation and www.homeenergysaver.co.uk/insulation/loftinsulation.htm >loft insulation grants through article, news press release and blog. For more details visit our home insulation grants website. www.homeenergysaver.co.uk/
Polyb beads as underfloor insulation?
For various reasons I'm thinking of using a suspended floor for a ~100m2 new build bungalow. I was wondering about the insulation between the floor and the ground. I was wondering, could I …   Read more…
underfloor-insulation.co.uk is dedicated to providing quality information on the subject of insulation and using it in home and office construction Here.   Read more…
If you have any questions regarding the content in this website, about the products that are mentioned, or just any questions at all don't hesitate to.   Read more…